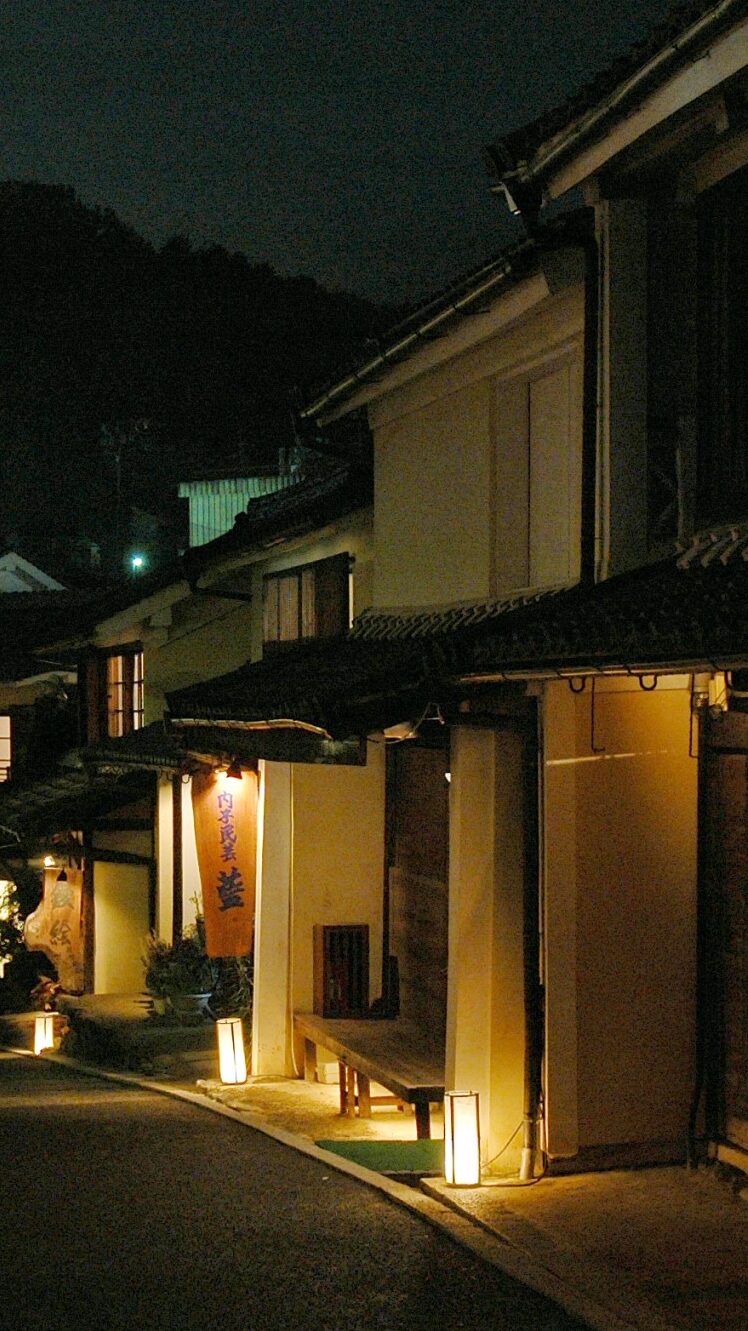 PROJECT
PROJECT
えひめ町並博
Ehime Machinami Expo 2004
Cityscape
Public facility
Space production / Event
Japanese culture
施主

愛媛町並博実行委員会

Produce

有限会社メディアマーケット

電気施工/協力メーカー

宮地電機株式会社/大光電機株式会社

撮影

金子俊男
人を繋ぐ、町あかり
町のあかりのあるべき姿は「人の暮らし」を感じるあかり。建物を外から照らすだけでなく、人の気配が伝わるものでなくてはならない。このプロジェクトのテーマは人によって成り立つあかり。完成までに度重なる住民との接点が成果となった光である。
A town light that connects people
The ultimate town light is a light displaying "people's livelihoods." Not only are buildings illuminated from outside, but also the indication of people's presence is transmitted. The theme of this project was a light designed by people. The lighting was completed as a result of on-going communications with residents.
「窓明かり」
「窓あかり」をつないでいくには一軒一軒の住人との交渉が不可欠。エンドユーザーとの直接的な関わりは貴重なデザインプロセスの経験となり、街づくりの大切さと難しさをあらためてしることとなる。飾りのない明かりに『人の想いとおもてなし」が自然と伝わってゆく。
"Light from windows"
To connect emissions of "light from windows," it is essential to communicate with residents of individual households. Direct contact with end users is an invaluable experience in the designing process, through which we can re-acknowledge the importance and difficulty of community development. A simple light naturally transmits "people's feelings and hospitality."
星まつり
「星」は世界中の子供達の夢の対象。天空に広がる星達と川面に揺らぐともしび、「星まつり」は未来を託す子供達の夢を大切にする光のイベント。
住民2000人の方々が肱川の包みに並んだ光景は忘れえぬ記憶となった。
Hoshimatsuri (Star Festival)
"Stars" reflect the dreams of children all over the world. There were stars scattered throughout the sky and flickering flames reflected on the surface of the river: "Star Festival" was a lighting event that values the dreams of children who will play a central role in the future.
The view of 2,000 residents lining along the bank of the Hijikawa River is unforgettable.